Using the Ontological Coaching methodology, we guide you through a process to create profound change, by working in three domains: language, emotions and the body. This coaching methodology is much more than an intellectual exercise and encompasses all areas of your being, including the subtle layers.
We live in a world of constant flux and change and it has become increasingly challenging to deal with unexpected interruptions and breakdowns. The Ontological methodology allows you to move beyond your current way of being and observing, towards possibilities previously unknown to you. Ontological Coaching can expand your capacity, and gives you the tools to deal with mental and emotional demands. It is an approach focused on developing a life of deep satisfaction, meaning and fulfillment.
The Ontological Coaching Methodology is effective for:
Leadership
Business Improvement
Personal change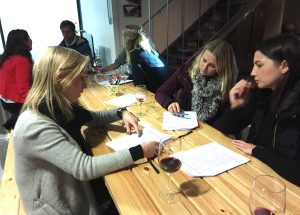 Packages
Professional or Personal Coaching
I'm here to help you to step into the most authentic version of yourself, professionally and personally. Discover what truly matters, and be supported in building a life around that. You're meant to shine and walk purposefully towards your North Star and I'm here to support you every step of the way.
Three months: (consists of six 60-90min sessions)
Six months: (consists of twelve 60-90min sessions)
Customised Coaching Solutions
Customised Workshops: we offer unique solutions to your organisation's most pressing needs.
Solutions: initiate important conversations, get clarity and move towards possibilities that will drive your business forward.
Q&A
Q: Is it possible to book a 'once off' session with you?
At Shift CC we don't believe in setting false expectations or offering quick fixes. For sustainable shifts to occur, it is important to address multiple layers. The commitment to lasting change takes time.
Q: How long does an individual session take?
Between an hour and ninety minutes – I spend quality time with you, so it's fair to set aside 90min for each session.
Q: I'm not based in Cape Town can I still work with you?
Absolutely! Digital coaching works very well and can meet up on Skype or Google Hang Outs.
Q: How do I get started?
After a 20min Discovery Call, we'll find out whether we're a good fit and take it from there.